Prior to the release of Drake's new album, SZA and Drake both shared the identical album cover on their Instagram accounts on the same day. All of Drake's fans were wondering what the new album would be about when he first revealed that it was on the way. But nobody could have anticipated that Drake and SZA would work together on the project.
This week, the album's cover image was shared on Instagram by both musicians. One more artist will work with the two, but that's not all. The new record and a potential partnership are covered in detail here.
Drake and SZA tease a joint project:
This week, both artists shared the identical album cover on Instagram. The cover picture depicted a woman being drenched in green slime. And the absence of a caption has increased fans' anticipation. However, a short scan of the comments reveals that people are aware of this collaboration. This is a preview of the songs from his upcoming album For All The Dogs.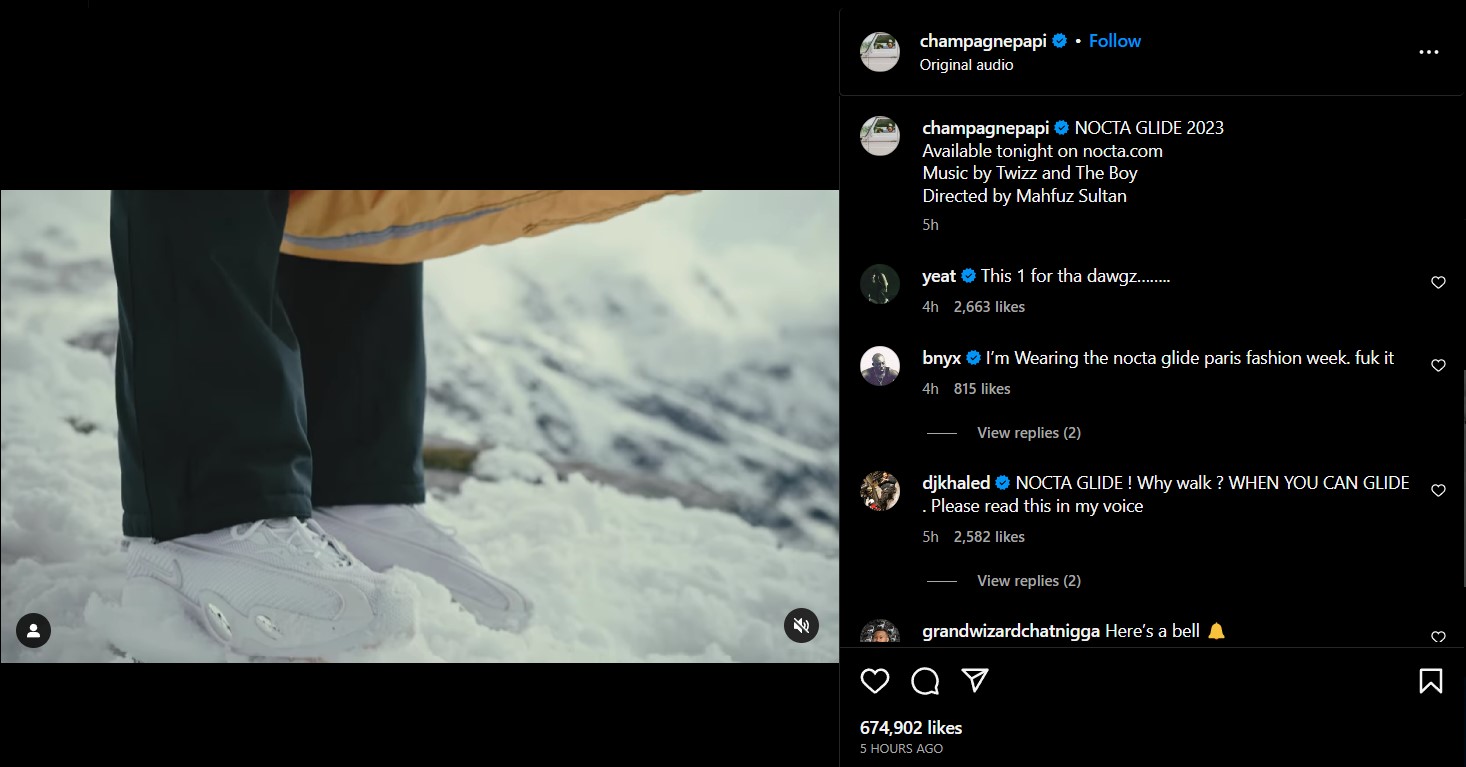 Pictured with a "Parental Advisory" sticker in the lower right corner is Halle Berry getting slimed at the Nickelodeon Kids Choice Awards. With Drake's post coming shortly before this one, everything becomes muddled. The rapper shared a NOCTA GLIDE 2023 advertisement. Twizz and The Boy provided the music for the commercial. Yeat, an American rapper and musician, commented on this promotional piece with the message "This 1 for the dawgz." With this, the lines are drawn to indicate that the three artists may be working together.
Drake and SZA's relationship:
In a 2020 tweet, SZA revealed that, when she was just 20 years old, she had a brief relationship with rapper Drake in 2009. The information was made public with the release of Drake's song "Mr. Right Now" with 21 Savage, in which he addressed a woman desiring an intimate moment while listening to SZA. According to Elle, Drake allegedly rapped, "Wait, 'cause I used to date SZA back in '08," in the song's lyrics.
In her reaction, SZA confirmed the time frame, saying, "It was actually 2009 lmao…Simply put, I didn't want anyone to interpret the timing as anything strange or underage. It seemed like a lifetime ago and was very innocent.