Los Angeles – After the Las Vegas Raiders defeated the New England Patriots 21-17 on Sunday, more than an hour later, Jimmy Garoppolo's locker was still stuffed with his personal belongings.
The Raiders quarterback was taken to the hospital in an ambulance after the first half to be examined for what was reportedly a back injury.
Even so, his influence was felt strongly in the locker room after the Raiders' second straight victory brought their record up to 3-3. The seasoned backup quarterback with 15 years of experience, Brian Hoyer, took over for Garoppolo in the second half, guided the team to win, and prepared Las Vegas to go to face the Chicago Bears (1-5) later.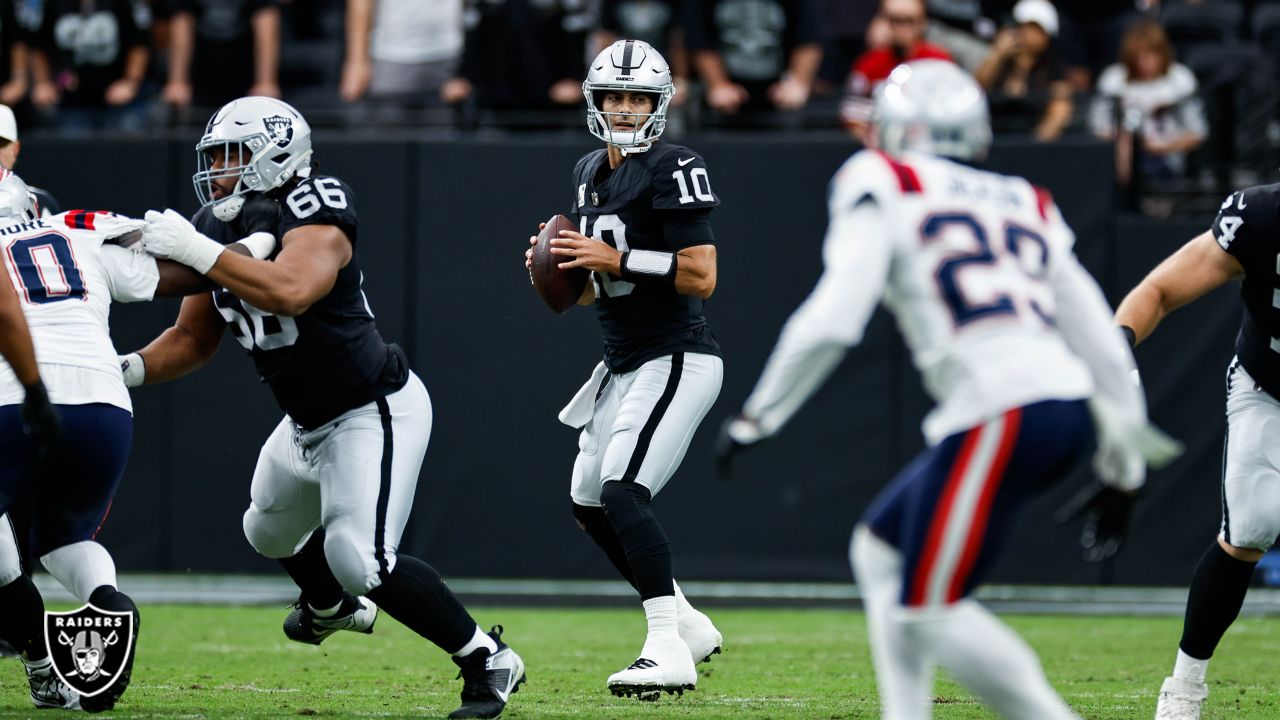 Josh McDaniels, the Raiders' head coach, acknowledged that Garoppolo had left the stadium but stated he had no new information regarding his health.
RELATED: Top 10 Best College Football Stadiums In The USA, Ranked
Adam Schefter of ESPN was informed by a source that "precautionary tests" had in fact been performed to "err on the side of caution."
While rookie Aidan O'Connell started the Raiders' defeat at the Los Angeles Chargers in Week 4 while Garoppolo was sidelined with a concussion, Hoyer did a good job of moving the Raiders' offence along, completing 6 of 10 passes for 102 yards, including a 48-yard deep ball to rookie Tre Tucker for the Raiders' longest play from scrimmage this season.
By completing 14 of 22 passes for 162 yards and a 12-yard touchdown strike to Jakobi Meyers, Garoppolo guided the Raiders to a 13-3 halftime lead. However, he was also intercepted for the seventh time this year on a pass that deflected off Davante Adams after the latter took a strong hit from a slant pass.
RELATED: How Tyler Cameron Overcame Financial Challenges While Dating Gigi Hadid
Garoppolo sustained an injury during the Raiders' final possession of the half, but he continued to play despite clearly feeling discomfort.
Josh Jacobs of the Raiders, who had a season-high 77 rushing yards on 25 rushes, said it's awful to watch anyone get hurt or have an injury, especially a leader in the locker room, but it's also a fact of life in sports.